First thing first…
What you have achieved is awesome!! So don't be afraid to shout about it. I know that doesn't come naturally to a lot of people but you are going to have to get out of your comfort zone on this one.
Set up a crowdfunding campaign.
People and companies feel more comfortable donating to a verified page, it gives it more authority and nicer than giving people your bank details!
I used Go Fund Me but others have used Just Giving – all of these will charge you in one way or another so you have to decide which one works best for you.
Decide your fundraising target and then double it… That's the amount you will put as your crowdfunding target. Its cheeky but it works. 🙂
When you set the title of your campaign make sure its catchy, it will appear every time you post your link. Examples:
Get Ria to Rotterdam
Get Amy to the Masters European Cup

https://www.gofundme.com/get-amy-to-the-european-championships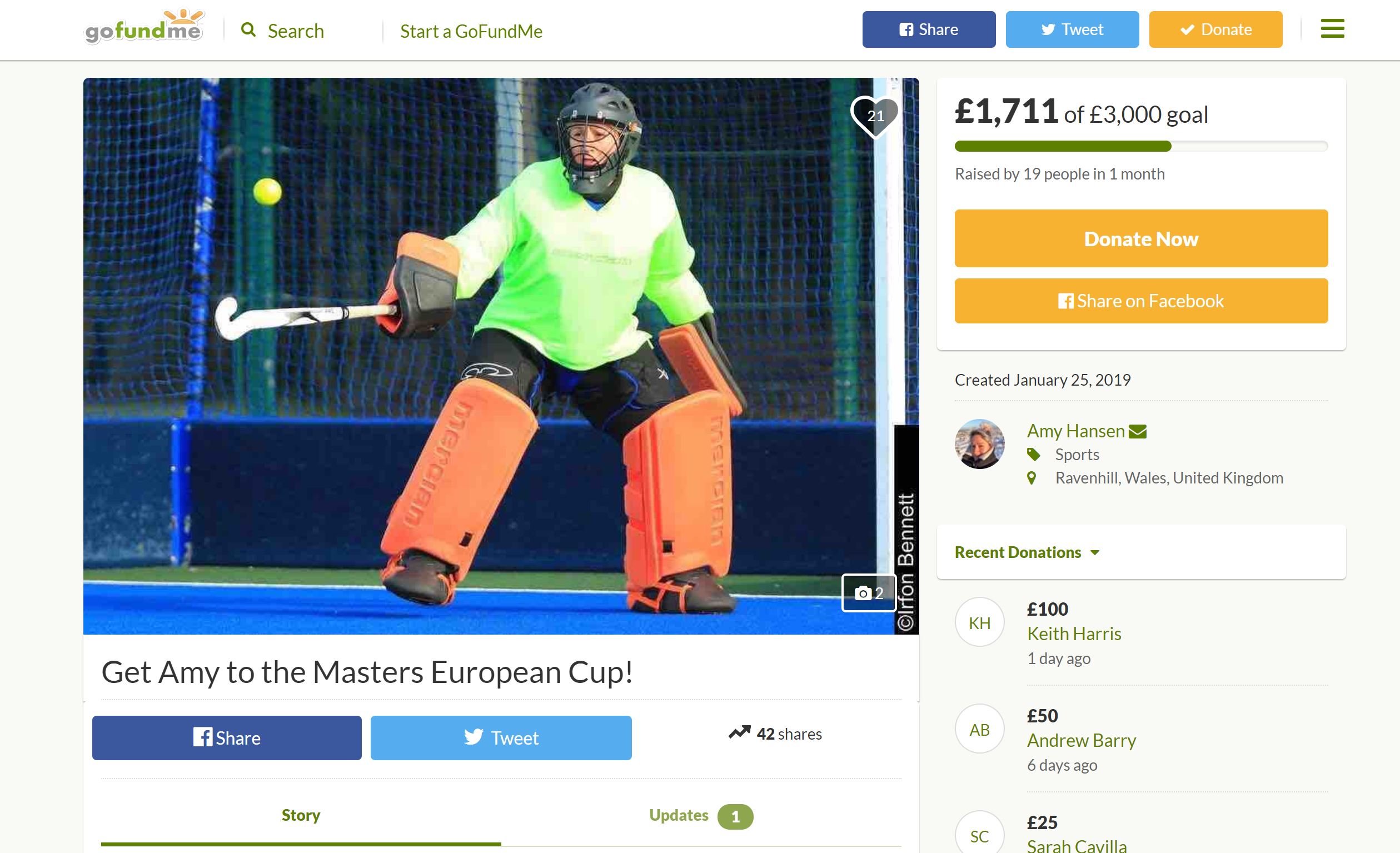 It's all about you!
The people who donate to you will know you. So tell your story in your voice. If you're funny, be funny. If you are cheeky be cheeky. If you're humble be humble.Just be you!
Write your story in your crowdfunding page and share away on all social media! Get friends and family to share – I even forced my parents to email their friends who aren't on social media. Also explain that everything is self-funded as people all assume that it's all paid for. Tell them all the things you have to pay for. Then say that even the smallest of donations can make a big difference.

Photos
If you have photos of you playing hockey that will definitely help give people a visual prompt to sponsor you – validates that you aren't just making it up!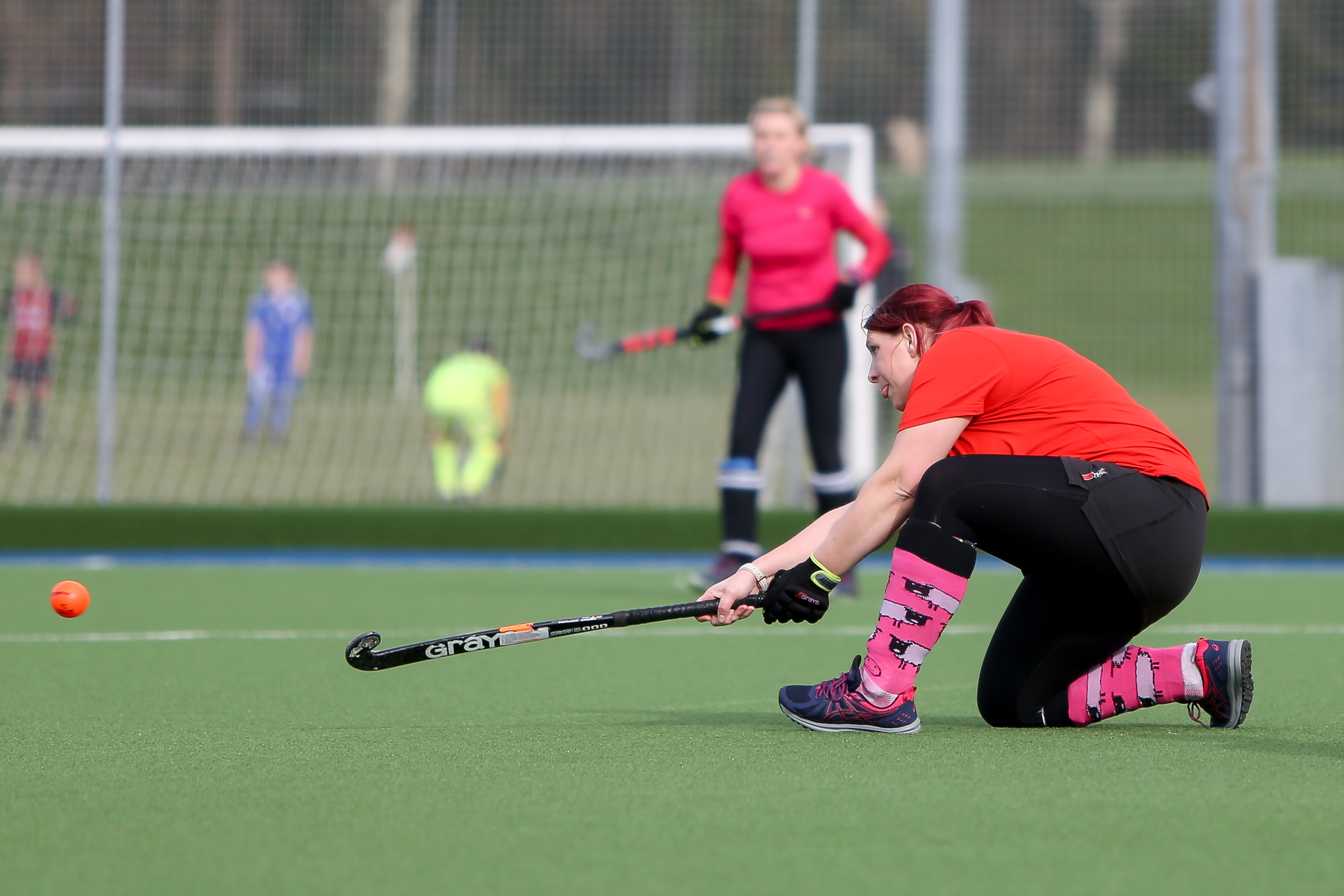 Update the masses!
Keep updating your social media accounts thanking people who donated… This will remind those who haven't donated, and make those that haven't feel a bit guilty. #sorrynotsorry
Tag your sponsors to so that their friends see it, you never know who will see it. Plus it gives your sponsors a warm fuzzy feeling!
Keep reminding people that every little helps! Keep telling your story, post updates about the kit you've bought etc and always include the link to your crowdfunding!

Contact people directly
This is possibly the worst part for a lot of people. This is where being ballsy comes in, don your teflon and prepare for rejection. Contact people you know directly, especially those you think will donate or those who may have a company that can donate.
Here is an example of a fb message I sent:
Hey JP! How are you doing? I don't know if you've spotted that I've been selected to play for Wales in Hockey for the over 35's (yes these youth looks are deceiving! ? ) So now i'm hitting people up for sponsorship! lol! I have to pay for everything to go to the European Cup as there is no funding! I just wondered if Castle fancies sponsoring me or even if your good self fancied a donation to my cause!! Any donation is gratefully received! ?

Half the time people will ignore you but leaves the other half donating. Even if people do reply and say no, that's fine. Just thank them and say 'Don't ask, don't get'. This guy sponsored me £100!