23rd March 2019
Welsh Over 35's Training
What a beautiful day for training! Felt like the first spot of sun we've seen as team! Pretty confident that everyone has at least a sunburned face!
The morning was filled with drills and nothing was funnier than watching two fully kitted up goalkeepers run around with outfield players, chasing a ball in the beaming sunshine! Sweating doesn't even cover it! Well it's all prep for the 35 degree heat in Rotterdam this July!
Lunchtime saw the girls all pick up their 'unofficial' kit! Like kids in a candy shop! Everyone was pretty excited to be getting their stuff!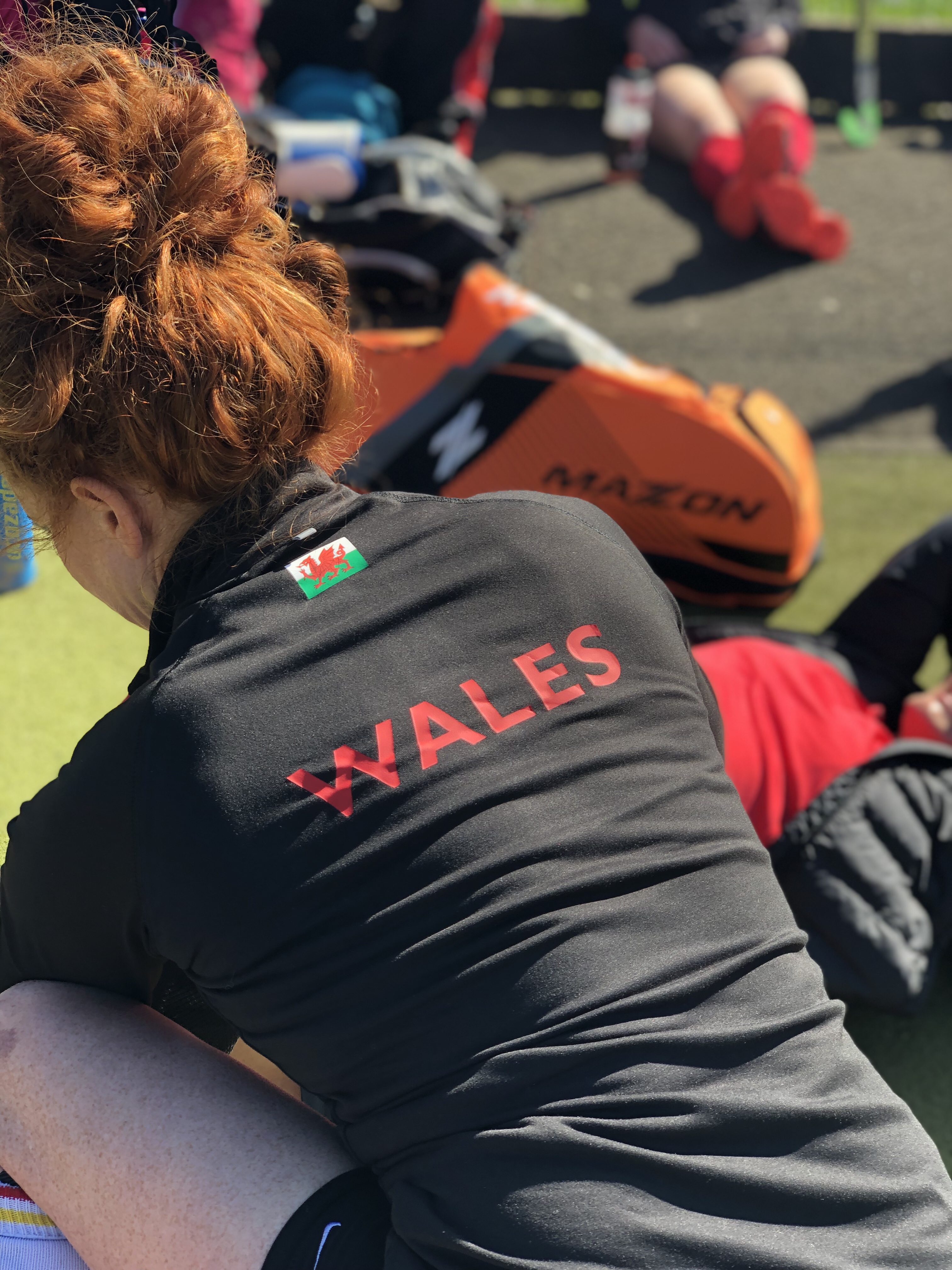 The afternoon session saw the O35's play 2 matches v O45s and v O40s. Was fun to watch the girls find their feet and begin to gel as a team. Some amazing goals from Cath and Bethan!
I think the biggest learning curve today was for Coach Taj! Having his eyes opened to the madness that is Welsh Hockey Women! Hopefully he'll be back for the next training next month! #prayfortaj
Overall everyone seemed to have a good day with lots of laughs and lots of good hockey!
Whilst the girls trained hard O35 Manager, Bridget, was doing this…